What is Google My Business?
Google My Business (GMB for short) is a free web tool, whose goal is to help local businesses achieve higher visibility on Google Search for relevant local searches. Through the use of Google My Business, owners of local companies can control and improve their visibility on Google Search. Optimizing your listing and page can help your business stand out against your competitors in your local area. The more space you occupy on the web, especially on Google Search, increases the opportunities your customers can see and engage with your business. Maintaining a Business Profile helps you increase your visibility on Google, gain credibility with reviews, and control your business information.
What Are the Benefits of Google My Business?
There are three main benefits of maintaining a Google Business Profile:
Increase visibility on Google
Gain credibility with reviews
Share business information with customers
Let's look at each one in more detail.
Increase Visibility on Google
When you search for a business in Google, you've probably noticed the map and accompanying list of businesses that can appear at the top of the search results. This is called the "local pack" or "map pack." The local pack appears for location-specific queries (or search terms that suggest location, like "restaurants near me"). It includes Google Maps results and business information.
Moreover, for further information you can visit this link. https://support.google.com/business/answer/3038063?hl=en&co=GENIE.Platform%3DAndroid
Gain Credibility with Reviews
98% of users read online reviews for local businesses. The star rating next to business names on Google Maps (which ranges from 1-5) is a cumulation of reviews. Reviews provide valuable feedback about your business. You can reply to reviews, which can help build trust with your customers. Customers don't expect 100% perfect reviews, though. Moreover according to Google, a mix of positive and negative reviews is actually more trustworthy. Responding to reviews—both good and bad—is a great way to build trust and credibility with your current and future customers.
Share Business Information with Customers
You can display your business hours, contact information, services, and more through your Google Business Profile. Additionally, you can update your customers about temporary changes. For example, you can display holiday hours or mark your business as temporarily closed or fully reopened.
Moreover, for further information you can visit this link. https://www.semrush.com/blog/google-my-business/
How much does a Google My Business cost?
Google My Business is a free tool that every company should utilize in their marketing strategy. Its optimization and use won't take much of precious time either, which makes it a cost-effective addition to any online marketing strategy. Optimizing and managing a Google My Business listing shouldn't take more than a couple of hours, and it will benefit your company quickly with improved visibility within Google. Spend time in the initial optimization, and managing company updates to gain the benefits of Google My Business for yourself.
Google My Business App
My business is an application for small business administration where you only have a point of sale. Furthermore this application has an inventory section where you can add your products (possibility to use barcode reader), update them and check the products that are in their minimum quantity. It also has a section to manage sales, purchases, revenue and extra expenses. Generate reports and graphs. You can create receipts for sales, in addition to creating sales receivables.
Google My Business is also available in app form for both iOS and Android. You can use the app to:
Update your business hours, location, contact information, and description
Post statuses and pictures
View search insights
You cannot use the app to:
Delete your business listing
Change its settings
Give ownership of the listing to another user
Moreover, for further information you can visit this link. https://play.google.com/store/apps/details?id=com.segb_d3v3l0p.minegocio&hl=en&gl=US
How does Google My Business work?
Part of discovering how game-changing Google My Business works for SEO and marketing products is to find out how this app matters to users and business owners alike. Moreover you will only need a Gmail account to sign up, verify your business location to establish your digital presence.
This is an illustration of how a business profile will look on your GMB account. You will be able to edit the relevant information of your business whenever necessary. On Google Search Engine Results, you will be able to view the mini dashboard that is only visible to you. You can see the number of views within a month range. The mini dashboard gives you direct access to perform key actions, such as edit information of your business, creating posts to inform your customers about special events, promotions, and products, as well as creating an ad to promote your business.
Moreover, for further information you can visit this link.
https://www.google.com/business/faq/#:~:text=Your%20Business%20Profile%20is%20a,accept%20online%20orders%2C%20and%20more.
How to verify Google My Business?
The steps to complete the process are as follows:
Make sure you have a standard Google Account for your business.
Make sure you have a Business Profile.
Create a Google My Business account.
Request to claim your Business Profile.
Verify ownership of your business.
Now, with the groundwork laid out, you are armed and ready to successfully claim and verify your business on Google. The steps outlined below are written linearly, and in some cases, you'll need to skip down a step. But I'd still encourage you to read them all carefully to avoid hitting roadblocks or creating duplicate accounts.
Step 1: Make sure you have a Google Account for your business
This is the standard Google Account we described in the terminology section above. If you already have one (make sure it's not your personal-use Google Account), skip down to Step 2. Moreover if you don't have a Google Account for your business, follow the steps below.
Go to accounts.google.com/sign in.
2. Click "Create account."
You'll see a drop-down with two options. Choose "To manage my business."
Supply the necessary information.
Step 2: Make sure you have a Business Profile
Your Business Profile is the official term for your Google business listing. As mentioned above, Google Business Profiles are separate from Google My Business accounts. A Business Profile can exist on its own, without Google My Business account. The problem with this is that the business owner has no control over the information in that Business Profile until they claim it, and this is done through GMB. Bottom line: You'll want to make sure you have a Business Profile to claim once you've set up your GMB account.
If you know you've already created a Business Profile, skip down to Step 4. If you haven't created one or are unsure, follow the steps below.
Note: Even if you didn't create it, there's a good chance your Business Profile already exists. This is because a Business Profile is simply a place on Google Maps, which any person or computer can add. So, to check and see if you need to create a Business Profile, follow these steps:
Go to Google.com/maps.
Search your business name.
3. If your business name populates in the drop-down with an address next to it, this means your Business Profile already exists. Great! You can move on to Step 4.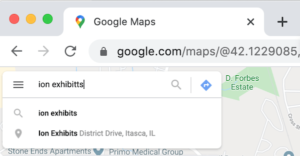 If your business name does not populate with an address, select it and you'll see something like this:
Select "Add a missing place," and you'll see a screen like this:
Provide the requested information. Notice that you'll have the option to claim the business within that same window. Since you don't have a GMB account yet, you'll need to move on to Step #3. If you already have a GMB account, you can follow the prompts and you'll end up at Step #5—look at you go!
Step 3: Sign up for a GMB account
The means by which you claim your Business Profile on Google is through a Google My Business account. Provided you have a standard Google account (see Step 1), here's how to sign up for a Google My Business account.
Make sure you are logged into the standard Google Account for your business (and not the standard Google Account for your personal life).
Go to google.com/business.
Select "Manage now."
Provide the basic information Google asks for, including.
Business name (creative business name ideas here!)
Address, Website, Phone number, Delivery area (if applicable), Category.
Once you connect this account with your Business Profile (the final step of this post), additional fields will open up in your dashboard so you can provide even more information about your business. This information is the key to optimizing your business for local SEO and attracting more customers through your free listing.
Step 4: Request to claim your Business Profile
This is where we start putting the pieces together. Unfortunately, creating a GMB account (from Step #3) does not automatically connect it to your Business Profile (from Step 2). Moreover you need to tell Google to connect them, and you do this by verifying ownership of your business. To do this, start by locating your Business Profile on Google Maps or Google Search and requesting to claim it.
Step 5: Verify ownership of your business
This is the home stretch! If you need to grab a Gatorade or some orange slices, I'll be right here when you get back. When you click on "Manage now" as instructed in Step 5, you'll be asked to provide information to prove you are the rightful owner of the business. Depending on the type of business you have, if you created the Business Profile and you're logged into your GMB account, you might get validated on the spot. If you aren't the one who created the Business Profile, Google will send you a verification code that you'll enter into your Google Business dashboard. Moreover depending on the circumstances of your account/security requirements of your industry, you may be given your verification code via regular mail, email, or text.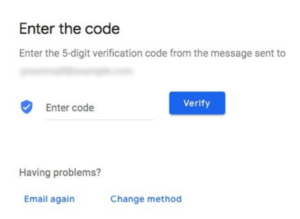 Once you receive the code and enter it into the box, you will have full ownership of your Business Profile on Google! Furthermore you can now manage reviews, update information, add more attractive details, and optimize it for successful local marketing.
Take the time to verify your business on Google
Google is changing the way consumers find and engage with local businesses, so if you want to continue reaching your audience and attracting customers with your free Business Profile, be sure to follow the above steps. The process has different parts and pieces, but it doesn't have to be quite so complicated with guides like this and options like doing it on mobile. Get started with creating, claiming, and verifying through GMB today so you can get the most out of this incredible and free tool available to you.
Is Google My Business free?
GMB is completely free to use. The only requirement for using it is that you must have some face-to-face interaction with your customers in other words, you can't operate 100% online.
How to Optimize Your Google My Business Listing
Once you've verified your business, it's time to finish fleshing out your profile. Go to the GMB dashboard, click the listing you'd like to work on, select "Info," and then choose a section to fill out or update. Add as much information and media as you can, including a business profile photo, the area you serve, your hours, attributes the day and year you opened, and a public phone number and website URL.
Google My Business Reviews
One of the best ways to encourage future customers to leave positive reviews? Respond to current ones. Not only does leaving an appreciate response show the original reviewer you're thankful for their support, it also makes that positive review stand out on your listing and influences people to leave their own reviews. Here's a sample reply to a satisfied customer:
Thank you for your business, [name]! We're so glad you enjoyed [product, e.g., "the blueberry pie"] — it's one of our favorites, as well. Hope to see you back at [business name] soon.
You should also respond to negative reviews to show you take them seriously and placate the unhappy buyer. But make sure you're extremely courteous — attacking them back will only make you look unprofessional and their review more credible.
Thank you for the feedback, [name], and I'm incredibly sorry [product/experience] did not meet your expectations. [If you've made a change, mention it here — e.g., "We're now double-checking orders to make sure everyone gets exactly what they asked for."] If you'd like to come back in, we'd be happy to give you [product] on the house. In any case, thanks for your business, and I hope we can do better next time.
If you want to design your website then visit this link