What are Facebook reels?
Facebook Reels are a new way to create short, entertaining videos, get discovered by new audiences and be part of cultural moments on Facebook. Effects and music can be added to your reel or use your own original audio, allowing you to bring your ideas to life and share them with your audience. Reels you create will appear in places like Facebook Feed, the Reels section on Facebook, or your Reels profile.
Reels on Facebook are a short-form video that is complete with music, audio, AR effects and other options. You can watch reels from creators and make your own reels to share with friends and the world. Keep it in mind that Reels cannot be turned off. Facebook didn't begin rolling out Reels until 2021 – and it was limited to the US. In 2022, Facebook released Reels globally.
Anyway, with Reels, you can make quick videos and edit them – including by adding music or using audio from another person's video. Reels can be recorded in a series of clips or all at once using video uploads from your phone's photo library or by uploading new video during the creation process. You can also "remix" others' videos (duet them) and upload clips up to 60 seconds in length. You can save drafts, too, and Meta is adding even more clipping tools in 2022.
How to create Reels on Facebook?
You can create Facebook reel in 5 easy steps:
Here I will guide you how to create a Facebook reel with the help of images.
1. Tap Create from the Reels section of your Facebook Feed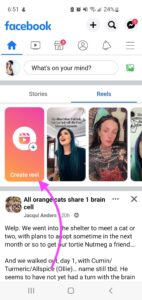 This will lead you to the gallery of your device. You can post pre-recorded videos and also create new on.
2. Record, splice, or upload your content
If you choose to record your own video, you can use different kind of effects like the green screen. You can also upload one of your own photos to be use as the green screen background.
You can also add music, speed it up or down, add effects like filters, or use that handy timer for hands-free creation. One thing to note: if you choose to use a filter, your green screen will disappear.
Once you added your video or photo it's time to add Effects.
3. Add effects like audio clips, text, stickers, or music
Here you can add different kind of effects like audio clips, text or music, etc. The Text feature lets you write directly on your video but use text sparingly. It's best practice to avoid excess text on your photos and videos. If you hit audio at the top, you'll have the option to either add music or a voiceover. Don't forget to hit Save if you want to download your video to your phone. Once you completed this process hit next.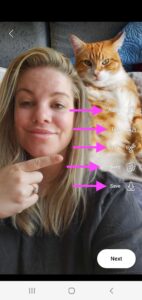 4. Add a description, hashtags, and choose your audience.
Now it's time to add description of your reel. You can write the topic of your reel or the moments you have in your reel.
Next is to use hashtags in your reel. Because your hashtag performs great role to carry more traffic on your reel. Because audience search the reels by the hashtags used in videos like, #Comedy. So, in this way you can get more traffic on your reel. The next step is to select your audience that you want to see your reel. Your reel describes the kind of audience you should select.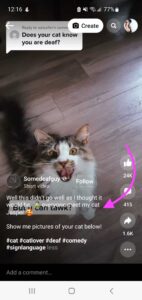 5. Share your reel
How to make money from Facebook Reel?
Here I will tell you about the ways from which you can earn money using your ads.
Facebook Ads
If you are video content creator and carry 10,000 followers, five videos or more and 600,000 minutes of views in the past 60 days, them you are eligible to run Facebook ads. In this way you can earn from using your reels.
Personal Ads
If you are looking to make money with Facebook Reels, one option is to run personal ads. You can create an ad that targets people which have interest in your Reel content and then send them to your website or online store. In this way you can earn more money.
Stars
As you know that reel is a new platform that is introduce by Facebook so, there is also new ideas coming every day. Meta as part of their plan of making the reel successful will be allowing viewers to send stars to a content creator while watching their reels. For every star the creator gets one cent from Meta and the more stars they receive, the more their earning increase.
Reel Play Bonus Program
The Reel Play Bonus is a program in which a creator is being invited to earn a bonus on his/her reel carrying 1000 views over a special period of time which will be given.
Facebook Reels Monetization?
If you want to monetize your Facebook reek you should meet Facebook policy:
Facebook Reels monetization means allowing Facebook to place ads on your videos, and Facebook pays you for it in return.
There are two ways Facebook can display ads on your Reels: banner ads and sticker ads.
You must pass Facebook's Partner Monetization Policies and live in an eligible country for in-stream ads first before you can start monetizing your Facebook Reels.
Facebook Reels Monetization requirements?
If want to monetize your reels you should meet the policies given below:
You must pass and remain compliant with Facebook's Partner Monetization Policies and Content Monetization Policies.
You must be at least 18 years old.
You must live in a country that is eligible for in-stream ads like USA.
For more information you can visit this link https://www.facebook.com/business/help/686805875660832?id=376980407544978
Facebook Reels Algorithm
The Facebook algorithm determines which posts people see every time they check their Facebook feed, and in what order those posts show up. Essentially, the Facebook algorithm evaluates every post. It scores posts and then arranges them in descending, non-chronological order of interest for each individual user. This process happens every time a user and there are 2.9 billion of them refreshes their feed.
The Facebook algorithm is a set of rules that decides what posts people see in their Feeds. Essentially, it decides which content is most relevant to show to each user based on several factors. Each user's Feed will look very different since it's personalize just for them.
Facebook Reels pay out date?
Meta pays on 21st of every month. Audience Network, In-Stream Ads, Rights Manager, Facebook Reels, and Oculus. Payouts are release around the 21st of every month for earnings which you make in the previous month. For example, earnings made in January will get pay out around February 21st.
If you want to know about Instagram reels then visit this link