How ATM works ?
An ATM, or Automated Teller Machine, is a computerized machine that provides bank customers with access to their account information and allows them to perform financial transactions without the need for a human teller. ATMs are designed to user-friendly and easy to use. However, many people still don't know how they work. In this blog post, we'll take a step-by-step look at how ATMs work so that you can prepare the next time you need to use one.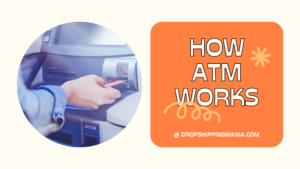 How do ATM networks work?
ATM networks are made up of a number of different components, all of which work together to allow users to access their accounts and withdraw cash. The most important components of an ATM network are the ATM machines themselves, the network infrastructure, and the software that controls the system.
ATM machines are typically connected to the network via a phone line or a broadband connection. When a user wants to withdraw cash from their account, they will enter their PIN into the machine. The machine will then check with the software to see if the user has enough money in their account. If they do, the machine will dispense the cash and provide a receipt.
The software that controls the ATM network is responsible for managing all of the transactions that take place. It keeps track of each user's account balance and ensures that all money is transfer correctly. It also provides security features such as encryption to protect user data.
The network infrastructure consists of the physical components that connect all of the ATM machines together. This includes things like phone lines, cables, routers, and switches. All of these components work together to allow users to access their accounts from any machine in the network.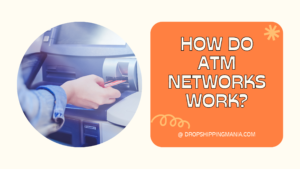 What are 4 things you can do at an ATM?
ATMs are a great way to get cash quickly and conveniently. Here are four things you can do at your local ATM:
1. Withdraw cash – This is the most common reason people use ATMs. Simply insert your card, enter your PIN, and select how much cash you want to withdraw.
2. Check your account balance – Most ATMs will allow you to check your account balance without having to withdraw any cash. Simply insert your card, enter your PIN, and select the "balance" option.
3. Transfer funds between accounts – If you have multiple accounts with the same bank or credit union, you can use an ATM to transfer money between them. This can be helpful if you need to move money around to cover unexpected expenses or meet financial goals.
4. Make deposits – While not all ATMs accept deposits, many do. This can be a convenient way to deposit cash or checks without having to go into a branch location.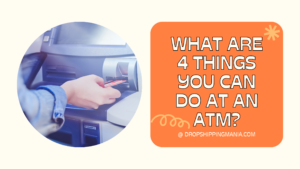 How much money can ATM hold?
An ATM (Automated Teller Machine) can hold up to $200,000. However, this amount can vary due to different factors, including the machine's frequency of use, time of day, and location. There are currently over 470,000 ATMs in service in the US.
How long is ATM withdrawal limit?
ATM withdrawal limits vary depending on the bank, but typically range from $500-$1000. Some banks may have higher or lower limits, and some ATMs may have different limits for different account types. For example, a savings account may have a lower limit than a checking account. To find out your bank's ATM withdrawal limit, you can check online or contact customer service.
What are 3 safety tips for using an ATM?
1. Always be aware of your surroundings when using an ATM. If you feel uncomfortable or think you are being followed, go to a different location.
2. Never give your PIN number to anyone, even if they say they are from the bank.
3. Cover the keypad with your hand when entering your PIN number to prevent someone from seeing it.
Which bank has no ATM fees?
If you're looking for a bank that doesn't charge ATM fees, you have a few options. Some national banks, like Chase and Bank of America, don't charge their own customers for using out-of-network ATMs. Others, like Wells Fargo and Capital One, reimburse ATM fees if you meet certain requirements, such as maintaining a certain balance.
There are also a few online banks that don't charge ATM fees. Ally Bank, for example, reimburses its customers for any fees charged by an ATM. And Charles Schwab Bank has more than 4,000 branches and ATMs nationwide where customers can withdraw cash without paying a fee.
So if you're tired of paying ATM fees, do some research to find a bank that's right for you.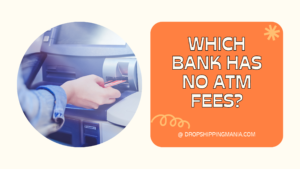 Which ATM card is the best?
There are a few different types of ATM cards on the market, each with its own set of features and benefits. When it comes to choosing the best ATM card for your needs, it's important to consider what you'll be using the card for most.
For example, if you plan on using your card primarily for withdrawals, then you'll want to find an ATM card that offers high withdrawal limits and low fees. On the other hand, if you're looking for a card that can use for both withdrawals and deposits, then you'll want to find one that offers a variety of features and services.
Some of the most popular ATM cards on the market include Visa, MasterCard, Discover, and American Express. Each of these cards offers its own set of features and benefits, so be sure to compare them before making your final decision.
Which ATM has unlimited withdrawal?
There is no one ATM in existence that has unlimited withdrawal capabilities. ATMs are limited by the amount of money that they have available in their cash reserves. The majority of ATMs have a cash reserve of between $10,000 and $20,000, though some may have more or less depending on their location and purpose.
How many times ATM can be used in a month?
ATMs can use an unlimited number of times in a month. However, banks typically limit the amount of money that can withdraw from an ATM to $500 per day.
For more informative articles visit this link