TaskRabbit
TaskRabbit is quickly becoming one of the most popular gig economy platforms. It's a great way to make some extra cash while also helping out people in your community. Whether you need someone to run an errand or do a job around the house, TaskRabbit can help connect you with reliable and affordable service providers. In this article, we'll explore how TaskRabbit works and the benefits of using it for both customers and service providers. We'll also discuss some tips to get the best results when working with TaskRabbit.
How much does TaskRabbit cost?
TaskRabbit is a great way to get help with odd jobs or tasks around your home, but how much does it cost? The cost of TaskRabbit depends on the task you need help with and your location.
For example, if you need help with laundry in New York City, the cost would be $35 for one person to do the laundry for you. If you need help putting together furniture from IKEA, the average cost in Los Angeles is $85.
Of course, these are just averages and the final cost will depend on what task you need help with and where you live. To get an accurate estimate of how much TaskRabbit will cost you. Simply create a free account and post the task you need help with. You'll then receive bids from Taskers in your area and can choose the one that best fits your needs and budget.
What does a TaskRabbit do?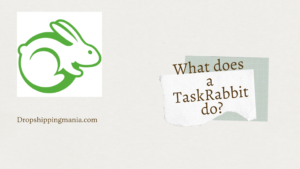 A TaskRabbit is an online marketplace that connects people with others who are willing to do odd jobs and tasks. The site offers a variety of services, including furniture assembly, grocery shopping, and moving services.
TaskRabbits are often used by busy professionals who don't have the time to do these tasks themselves. The company offers a money-back guarantee if you're not satisfied with the work.
Is being a TaskRabbit worth it?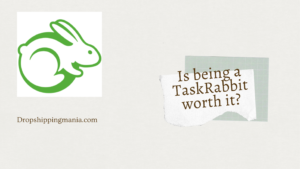 There are a number of reasons why being a TaskRabbit can be worth it. For one, you can set your own schedule and work as much or as little as you want. You also get to choose the tasks you want to do, so you can pick and choose the ones that fit your skillset and interests. In addition, you can earn some good money – the average TaskRabbit task pays about $35.
Of course, there are also some downsides to consider. For example, you may not always have a lot of work available, and some tasks can be quite challenging. But overall, if you're looking for a flexible way to earn some extra cash, TaskRabbit can be a great option.
Can TaskRabbit be trusted?
When it comes to deciding whether or not to trust a company with our personal information and tasks. It is important to do our research. TaskRabbit has been in business since 2009 and has earned a reputation as a safe and reliable platform. The company uses SSL encryption to protect user data, and all taskers are background checked and vetted by the TaskRabbit team. In addition, TaskRabbit offers a money-back guarantee if you're not satisfied with your tasker's work. With these safety measures in place, you can feel confident trusting TaskRabbit with your next task.
How do TaskRabbit people get paid?
At TaskRabbit, we believe that our platform should be accessible to as many people as possible. That's why we have a variety of payment options available for our Taskers.
Taskers can choose to be paid via PayPal, direct deposit, or check. If you are new to TaskRabbit and do not have a PayPal account, you can sign up for one when you create your Tasker profile. Once you have a PayPal account, you will need to link it to your tasker profile. To do this, log in to your tasker dashboard and click on the 'Payment Methods' tab. From there, you will be able to input your PayPal information.
If you would like to be paid via direct deposit, you will need to provide us with your bank routing number and account number. You can find this information on your check or by contacting your bank directly. Once you have this information, input it into the 'Payment Methods' tab on your tasker dashboard.
If you would prefer to be paid via check, simply select the 'check' option when prompted during the task creation process. Once the task is complete and approved by the client, a check will be mailed to the address listed on your tasker profile within 5-7 business days.
Do you pay cash for TaskRabbit?
TaskRabbit does not currently accept cash payments for services. All payments must made through the TaskRabbit website or app using a credit or debit card. If you are unable to make a payment with a credit or debit card, please contact our Customer Support team for assistance.
Which is better thumbtack or TaskRabbit?
When it comes to finding odd jobs or tasks that need to completed, two companies usually come to mind. Thumbtack and TaskRabbit. While both services have their pros and cons, which one is the better option?
To help you decide, here is a look at how Thumbtack and TaskRabbit compare in terms of pricing, services offered, and customer satisfaction.
Pricing
TaskRabbit has a set price for each task that is post on the site. The price depends on the difficulty of the task, the location, and the time it will take to complete. Thumbtack, on the other hand, allows service providers to submit bids for each job. This can result in a lower price for the customer, but it also means that there is more room for negotiation.
Services Offered
Both Thumbtack and TaskRabbit offer a wide range of services. However, TaskRabbit has a more comprehensive list that includes tasks such as assembling furniture, mounting TVs, and even grocery shopping. If you need something done that is not listed on either site, you may have more luck finding someone through TaskRabbit.
Customer Satisfaction
When it comes to customer satisfaction, both companies rank relatively high. In general, users seem to be happy with the quality of work provided by both Thumbtack and TaskRabbit service providers. That said, some customers have complained about
How long does it take to get approved for TaskRabbit?
It takes about two weeks to get approve for TaskRabbit. The first step is to create an account and complete a profile. Once your profile is complete, you'll need to pass a background check and skills test. After that, you'll be able to start bidding on tasks!
Can you make a living on TaskRabbit?
TaskRabbit is a platform that allows people to find and book services from local service providers. These services can range from home cleaning and handyman work to more unique tasks like dog walking and furniture assembly. The prices for these services are set by the TaskRabbit platform, so there is some variability in earnings.
In order to make a living on TaskRabbit, service providers would need to be able to complete several tasks per day at an average rate of $30 per task. This would require a high level of customer satisfaction in order to maintain a consistent stream of work. For many people, this is a feasible option as they are able to build their business up over time and expand their client base.
How much does TaskRabbit take from workers?
TaskRabbit workers are able to keep 80% of the total cost of the task, while TaskRabbit takes 20% as a service fee. For example, if a worker completes a task that costs the customer $100, the worker will earn $80.
What kind of jobs are on TaskRabbit?
TaskRabbit is an online platform and app that connects people with local service providers to get things done. The company offers a variety of services, including handyman work, cleaning, delivery, moving, and more.
TaskRabbit is a great way to find flexible, part-time work. You can search for jobs by task or location, and set your own hours. TaskRabbit is perfect for people who are looking for extra income without committing to a full-time job.
Some popular tasks on TaskRabbit include:
1) Handyman work
2) Cleaning
3) Delivery
4) Moving
5) Yard work/landscaping
6) Errands
Do you need insurance to work for TaskRabbit?
No, you are not require to have insurance to work for TaskRabbit. However, we recommend that all taskers carry insurance in case of any accidents or injuries that may occur while working on a task.
Does Tasker take out taxes?
TaskRabbit does not take out taxes from the earnings of its Taskers. However, it is the responsibility of the Tasker to report their income and pay their own taxes.
What percentage does TaskRabbit cut?
TaskRabbit cuts 20-30% of the task price, depending on the complexity of the task.
Does TaskRabbit pay daily?
TaskRabbit does not pay daily. Instead, TaskRabbit pays its workers once a week on Fridays.
Why does Tasker need my SSN?
Tasker is a task-based platform that helps connect individuals and businesses with local service providers. When you sign up for Tasker, you're require to provide your Social Security Number (SSN). The SSN is use to verify your identity and to help protect you from fraud.
When you create an account on Tasker, we ask for your SSN so that we can:
Verify your identity
Make sure you are who you say you are
Help protect you from fraud
Ensure that the information you provide is accurate
We understand that some people may be hesitant to provide their SSN, but it's an important part of our process to help keep everyone on the platform safe.
Does TaskRabbit do background checks?
TaskRabbit does not do criminal background checks on its applicants. However, all applicants must pass a general background check, which includes a review of the applicant's Social Security number, address history, and national sex offender registry status. In addition, TaskRabbit requires all applicants to provide three personal references who can attest to the applicant's character.
Can you work from home on TaskRabbit?
Yes, you can work from home on TaskRabbit! You can use the TaskRabbit platform to find online tasks that you can complete from the comfort of your own home. There are a variety of online tasks available, ranging from data entry to customer service. You can set your own schedule and work as much or as little as you want.
TaskRabbit is a great way to make extra money from home. You can choose to paid through PayPal or direct deposit. And you can withdraw your earnings at any time. taskrabbit.com
Do you have to be home for TaskRabbit?
TaskRabbit is an on-demand service that connects you with local taskers to help you get things done. You can use TaskRabbit for a variety of tasks, including home cleaning, delivery, handyman work, and more.
One of the great things about TaskRabbit is that you don't have to be home for the tasker to complete the task. In most cases, the tasker will be able to do the job without any supervision. However, there are some tasks that may require you to be present, such as pet sitting or in-home tutoring. If you're not sure if you need to be home for a task, you can always ask the tasker before they start the job.
Does TaskRabbit have a 1 hour minimum?
TaskRabbit does have a one hour minimum for tasks. This is to ensure that our taskers are able to complete the task within a reasonable time frame and to avoid any confusion or inconvenience for both the Tasker and the Poster. If you need your task completed in less than an hour, we recommend contacting our customer support team to see if they can assist you with finding a suitable tasker.
Where is TaskRabbit most popular?
TaskRabbit is currently most popular in the United States, United Kingdom, Canada, and Australia. In the United States, TaskRabbit is available in major cities like New York City, Los Angeles, Chicago, San Francisco, Boston, and Washington D.C.
How much is TaskRabbit registration fee?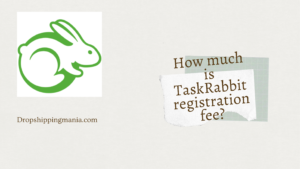 TaskRabbit is a website and app where people can find others to do odd jobs and tasks for them. The registration fee for TaskRabbit is currently $20. This fee goes towards the cost of running the website and vetting the taskers, or those who sign up to do work on the site. The $20 registration fee is also a way to ensure that only serious taskers are signing up to use the site.
Does TaskRabbit report to IRS?
It does not report to the IRS. However, if you are an independent contractor and you earn more than $600 in a year, you will need to report your income to the IRS.