TikTok
TikTok is a social media app where users can share short videos of themselves. The app is owned by Chinese company ByteDance, and was originally released in 2016. Since its launch, TikTok has become extremely popular, especially among Gen Z users. In 2019, TikTok was the most downloaded app in the world. So, what makes TikTok so popular? And what implications does it have for marketing and advertising? Read on to find out.
Is TikTok shop an e-commerce?
Yes, TikTok shop is an e-commerce platform that allows users to buy and sell products and services. The platform is designed to be user-friendly and easy to use. It also offers a wide range of products and services, making it a great option for those looking to start an online business.
Can I sell my stuff on TikTok?
The answer to this question is a resounding yes! You can absolutely sell your stuff on TikTok. In fact, TikTok has become a popular platform for selling all sorts of products and services.
There are a few things to keep in mind when selling on TikTok, though. First, you'll want to make sure that your videos are high quality and engaging. You'll also want to make sure that you're offering something unique or valuable that people will want to buy.
Finally, remember that selling on TikTok is all about building relationships with your audience. So be sure to interact with them regularly and build up a rapport before you start trying to sell them anything.
If you follow these tips, you should have no problem selling your stuff on TikTok!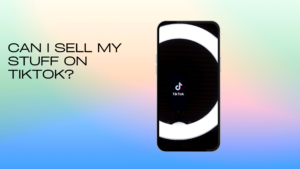 Can you run a Business on TikTok?
Yes, you can run a business on TikTok! All you need is a creative mind and a willingness to engage with your audience.
TikTok is a short-form video app that allows users to create and share 15-second videos. The app has become increasingly popular over the past year, especially among young people.
While some businesses are still hesitant to jump on the TikTok bandwagon, there are plenty of opportunities for businesses to get creative and reach a new audience on the platform.
Here are some tips for running a successful business on TikTok:
1. Find your niche
There are millions of videos on TikTok, so it's important to find a niche that you can focus on. What makes your business unique? What kind of content will you create that will appeal to your target audience?
2. Use hashtags wisely
Hashtags are an important part of TikTok's algorithm and they can help you reach a wider audience. When choosing hashtags, be strategic and use ones that are relevant to your niche and have low competition.
3. Get creative with your content
TikTok is all about creativity, so don't be afraid to experiment with different types of content. You could try creating short how-to videos, behind-the-scenes footage, or even funny skits related to your industry.
4. collaborate with other creators
One of the best ways to grow your following
What is TikTok shop seller?
TikTok shop sellers are businesses or individuals who sell products through TikTok. They can be found in the app's Shop section and often have a blue verified badge next to their name. TikTok shop sellers typically offer a wide range of products, including clothes, cosmetics, and other accessories. Some TikTok shop sellers also offer services, such as hair and makeup tips.
Is TikTok B2B or B2C?
There is no easy answer when it comes to classifying TikTok as either B2B or B2C. On one hand, the app provides a platform for businesses to showcase their products and services in creative ways to a large audience. On the other hand, TikTok is also a popular destination for users seeking out entertaining content from everyday people. Ultimately, it depends on how businesses choose to use TikTok and how users interact with the app that determines whether it is B2B or B2C.
Can I sell Amazon products on TikTok?
Yes, you can sell Amazon products on TikTok. Here are some tips to get started:
1. Find products that are popular on TikTok. There are a few ways to do this:
– Use the search function to find videos with a specific product keyword. For example, if you're selling clothes, you could search for "outfit ideas" or "fashion trends."
– Look through hashtags to see what products are being talked about. Popular hashtags related to fashion include #ootd (outfit of the day), #style, and #fashionista.
– Check out trending topics on the Explore page to see what's hot on TikTok right now.
2. Make videos showing off the products you're selling. You can do this in a few different ways:
– Showcase the product in a creative way, like using it in a unique outfit or style.
– Do a demonstration of how the product works.
– Share your thoughts and reviews about the product.
3. Use hashtags and keywords to get your videos seen by people who are interested in purchasing the products you're selling. Some popular hashtags related to shopping include #shopaholic, #haul, and #sale.
4. Provide a link to where viewers can purchase the products featured in your videos. If you're an Amazon affiliate, you can use your affiliate link to direct people to the product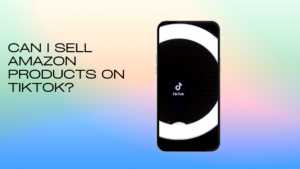 Can you link Shopify to TikTok?
Yes! You can link your Shopify store to your TikTok account to make it easy for customers to find and purchase your products. To do this, simply add a link to your store in the bio section of your TikTok profile. When customers click on the link, they'll be taken directly to your Shopify store where they can browse and purchase your products.
How do I set up TikTok shopping?
In order to set up TikTok shopping, you will first need to create a product catalog in the app. To do this, go to the "Settings" tab and select "Catalog." From there, you can either create a new product or add an existing one.
Once you have added all of the products you want to sell, you can then start creating your shoppable videos. To do this, simply film a video as you normally would and then tap on the "Shopping" icon that appears in the bottom left-hand corner. This will allow you to tag products in your video so that viewers can purchase them directly from TikTok.
Finally, make sure to promote your shoppable videos by using hashtags, linking to your website, and running ads. By doing this, you'll be able to reach a wider audience and increase your chances of making sales.
Do you need an LLC to sell on TikTok?
If you're looking to start selling on TikTok, you might be wondering if you need to form an LLC. The answer is maybe. If you're just starting out and not making much money, you likely won't need to form an LLC. But as your business grows and you start making more money, you might want to consider forming an LLC to protect your personal assets from any legal issues that could arise from your business.
If you're not sure whether or not you need to form an LLC, we suggest talking to a business attorney who can help you assess your risks and make the best decision for your business.
If you need information about some social media platform then visit this link