Alibaba
Alibaba is a Chinese multinational e-commerce, retail, Internet, AI and technology conglomerate founded in 1999 that provides consumer-to-consumer, business-to-consumer and business-to-business sales services via web portals, as well as electronic payment services, shopping search engines and cloud computing services. It owns and operates a diverse array of businesses around the world in numerous sectors, including retail, wholesale marketplaces, logistics, transportation, finance,Cloud Computing and Artificial Intelligence.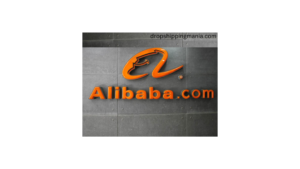 How to create account on Alibaba ?
If you're looking to start selling on Alibaba, the first step is to create an account. Here's a detailed guide on how to do just that:
1. Go to Alibaba.com and click "Login/Join Free" in the top right-hand corner.
2. On the next page, select "create new account."
3. Enter your email address and password, then click "Create Account."
4. You'll be taken to a page where you can fill out your company information. Be as detailed as possible here, as this will be used to verify your account later on.
5. Once you've entered all of your information, click "Submit."
6. You'll receive an email from Alibaba asking you to verify your account. Click the link in the email and you'll be all set!
How to register a selling company on Alibaba ?
In order to register a selling company on Alibaba, you will need to create an account and then fill out a company profile. After your company profile is complete, you will be able to list products and services for sale. To get start, go to the its website and click on the "Sign Up" button.
Enter your email address and create a password. Then, click on the "Create Account" button.
You will then be taken to a page where you can fill out your company profile. Include information such as your company name, contact information, business type, and product or service description. Once you have completed your profile, click on the "Submit" button.
Your company will then register on Alibaba and you will be able to list products and services for sale.
How we can earn from Alibaba ?
It is one of the world's largest online marketplaces, connecting buyers and sellers from all over the globe. With millions of products and services available on the site, there are endless opportunities for earning money on Alibaba.
As a seller on it , you can earn money by offering products and services to buyers from all over the world. You can set your own prices for your products and services, and you will receive payment from buyers through Alibaba's secure payment system. You can also earn money by becoming an affiliate of Alibaba, promoting products and services on the site and earning a commission on sales that you generate.
Becoming a member of Alibaba is free, and there are no listing or transaction fees charged by the site. This makes it an ideal platform for anyone looking to make money online. With a little effort and creativity, you can easily turn Alibaba into a profitable business venture.
Is Alibaba bigger than Amazon?
Though Alibaba and Amazon are both e-commerce giants, their businesses differ in a few key ways. For one, Alibaba is a marketplace for businesses, whereas Amazon is a retailer. This means that on Alibaba, third-party sellers list and sell their products, while Amazon sells its own products.
It is also bigger than Amazon in terms of gross merchandise volume (GMV). GMV is the total value of all goods sold on an e-commerce platform over a given period of time. In 2019, Alibaba's GMV was $737 billion, while Amazon's GMV was $280 billion.
So, in terms of size and scale, it is definitely bigger than Amazon. But it's important to remember that these two companies are not direct competitors – they serve different markets and offer different services.
Alibaba vs Amazon
Alibaba and Amazon are both e-commerce giants, but there are some key differences between the two companies. For one, Alibaba is based in China while Amazon is based in the United States. This means that Alibaba has a much larger customer base in China, where e-commerce is growing at a rapid pace. Alibaba also offers a wide range of services beyond just online retail, such as cloud computing and payments. Amazon, on the other hand, focuses primarily on online retail and has expanded into areas like streaming video and music.
When it comes to revenue, it dwarfes Amazon. In 2016, Alibaba's revenue was $23.3 billion while Amazon's was $136 billion. A large part of this difference is due to the fact that Alibaba does not sell direct to consumers like Amazon does. Instead, it operates as a platform for third-party sellers. This business model has been incredibly successful in China and helped fuel Alibaba's growth.
So which company is better positioned for future growth? That's tough to say. Both companies are leaders in their respective markets and are well-positioned for continued growth. However, given Alibaba's large market opportunity in China and its focus on expanding beyond online retail, it seems poised for even more success in the years ahead.
What are the best selling items on Alibaba?
There is no definitive answer to this question as Alibaba is a platform with millions of sellers and products. However, some of the most popular items on Alibaba include electronics, clothing, and home goods.
It is a great place to find deals on electronics, especially if you are looking for something specific or hard to find. You can also find a wide variety of clothing on Alibaba, from everyday wear to formalwear. Home goods are also popular on Alibaba, and you can find everything from kitchen appliances to furniture.
Can I buy just 1 item from Alibaba?
Yes, you can buy just one item from it. You will need to create an account and then search for the product you want to buy. Once you find the product, you can contact the seller to arrange payment and shipping. Keep in mind that you may be able to get a better deal if you buy in bulk, so it is worth considering whether buying multiple items makes sense for your needs.
How do you pay on Alibaba?
When you find a product you want to buy on Alibaba, you can contact the seller and ask for a quote. Once you agree on a price, you can pay the seller using one of several payment methods. The most common payment method on Alibaba is through Alibaba Escrow.
With Alibaba Escrow, buyers can pay sellers using either their credit card or AliPay account. This service protects buyers by holding the seller's money until the buyer has received and approved the goods. Once the buyer approves the goods, the money is release to the seller. If there are any problems with the transaction, Itwill refund the buyer's money.
Other payment methods include paying with PayPal or Western Union. However, these methods are not as secure as Alibaba Escrow and I would only recommend using them if you know and trust the seller well.
Does Alibaba provide free shipping?
Yes, It provides free shipping on some orders. You can find the free shipping option when you check out.
What fees does Alibaba charge?
There are three main fees that Alibaba charges: the annual membership fee, the commission fee, and the advertising fee.
The annual membership fee is charge to sellers who want to list their products on it . The commission fee is charge when a sale is made through it. The advertising fee is charged when a seller wants to promote their products on it.
For more money making article visit this link: