Magento E-commerce
E-commerce is no longer a new concept, but it is one that is constantly evolving. As the world becomes more and more digital, businesses have to change the way they operate to stay competitive. Magento e-commerce is one such platform that has emerged in recent years and has become a leading player in the e-commerce space. Magento is an open-source e-commerce platform that offers businesses a flexible and scalable solution for their online stores. It is feature-rich and user-friendly, making it a popular choice for businesses of all sizes. In this blog post, we will explore some of the features of Magento e-commerce and how it can benefit your business.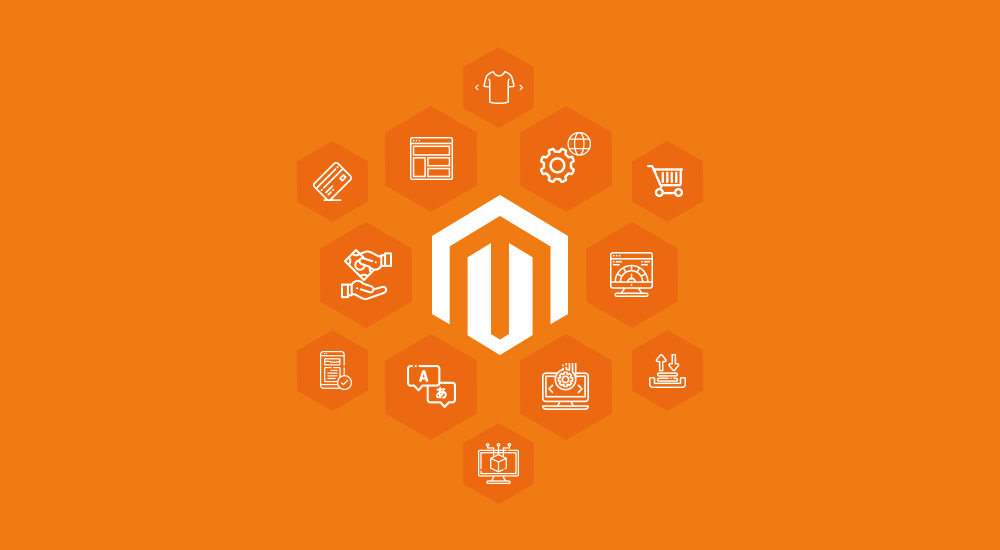 Is Magento good for E-Commerce?
Magento is a popular eCommerce platform for good reason. It's scalable, flexible, and packed with features to help businesses succeed online.
If you're considering Magento for your eCommerce needs, here are some things to keep in mind.
Magento is a versatile platform that can be used for small businesses all the way up to large enterprises. It's easy to scale your website as your business grows, which is one of the big advantages of using Magento.
Another big plus is that Magento is packed with features to help you run your online store successfully. There are tools for managing inventory, processing payments, shipping orders, and more. You can also find lots of add-ons and plugins to extend the functionality of your store even further.
On the downside, Magento can be complex and challenging to learn if you're not familiar with coding or web development. And because it's so popular, it's often a target for hackers and malicious attacks.
Overall, Magento is a great choice for eCommerce if you're looking for a platform that is scalable, feature-rich, and adaptable to your specific needs.
Is Shopify the same as Magento E-commerce?
There are a few key differences between Shopify and Magento.
First, Shopify is a hosted platform, which means that all the necessary hosting and security features are included in your monthly Shopify subscription. Magento, on the other hand, is an open-source platform that you'll need to host yourself (or pay someone to do it for you).
Second, Shopify has a much more user-friendly interface than Magento. Even if you're not a tech-savvy person, you should be able to build a decent online store with Shopify. Magento can quite complicated to use, especially if you're not familiar with code.
Third, Shopify offers 24/7 customer support, while Magento's customer support is more limited. If you run into any problems with your store, you can always contact Shopify's support team for help.
Fourth,Shopify offers a wide range of beautiful themes that are fully customizable, whereas Magento's themes can somewhat limited and harder to customize. Lastly, Shopify link with many other apps and services (such as shipping and accounting software), while Magento has fewer integrations.
What is Magento E-Commerce and why should you use it?
Magento is a powerful eCommerce platform that provides businesses with a wide way to create an online store. Magento is used by many small and large businesses because it offers a wide range of features and options that can customize to fit the specific needs of each business.
Some of the reasons why you should use Magento for your eCommerce business include:
-Magento is an open source policy, which means that it is constantly being improve by a community of developers. This makes it a very stable and secure policy to use for your online store.
-Magento is highly customizable, so you can create a unique shopping experience for your customers that matches your brand identity.
-It offers extensive search engine optimization (SEO) features out of the box, so you can make sure that your store is easily found by potential customers.
-Magento integrates with many different payment providers, so you can choose the one that best suits your business needs.
If you are looking for a flexible and feature-rich eCommerce platform for your business, then Magento should be at the top of your list.
Is Magento E-commerce easy to learn?
Magento is one of the most popular ecommerce policy on the market today. While it is fully-feature and some users find it difficult to learn. In this article, we'll explore whether Magento is easy to learn, and provide some tips for those just getting start.
Magento can be a complex policy , with a lot of features and options. This can make it difficult to learn for those who are new to ecommerce or building websites. However, there are many resources available to help users get starte with Magento. There are also plenty of other services that can help extend Magento's functionality.
Overall, Magento is a powerful ecommerce policy that offers a lot of pliability. While it may not the easiest policy to learn, with some time and effort, it can be master.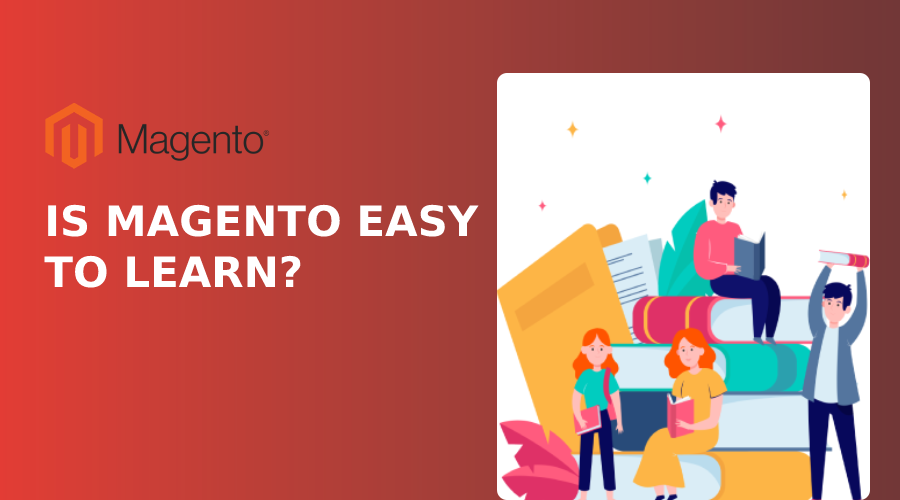 How much does Magento E-commerce cost?
Magento is a free, open-source ecommerce policy that offers trade complete flexibility and control over the look, feel, and functionality of their online store.
There are three versions of Magento available – Community Edition (CE), Enterprise Edition (EE), and Enterprise Cloud Edition (ECE). CE is free to download and use, while EE and ECE are paid versions that offer additional features and support.
The cost of running a Magento store will vary depending on which edition you use, as well as the size and strain of your store. For example, a small business using CE might only need to spend a few hundred dollars per year on hosting and other associated costs. Whereas, a large enterprise using EE or ECE could easily spend several thousand dollars per month on their ecommerce solution.
Is Magento E-commerce front end or backend?
Magento is an e-commerce policy that provides trading with a flexible and personalized solution for their online stores. Magento offers both a front-end and back-end solution, allowing businesses to choose the best option for their needs.
The front end of Magento is the portion of the plan that customers interact with when they visit an online store. This includes the design and layout of the store, as well as the functionality that customers use to browse and buy products. The back end of Magento is the controlling area where store owners and staff manage the day-to-day operations of their business. This includes tasks such as adding and managing products, processing orders, and arrange store settings.
Which language is used in Magento?
Magento E-commerce is written in the PHP programming language and uses the Zend Framework. It is available as a platform-as-a-service (PaaS) or as a software-as-a-service (SaaS).
What are the pros and cons of Magento vs Shopify?
The pros of Magento over Shopify include:
-A bigger range of features and customization options
-Better support for multiple languages and currencies
-More powerful search engine optimization capabilities
The cons of Magento over Shopify include:
-A more complex interface that can be difficult to use for beginners
-Higher hosting costs due to the increased resource requirements of the platform
What is difference between WordPress and Magento?
When it comes to eCommerce platforms, there are two big names that tend to control the conversation: WordPress and Magento. Both plan of action have a lot to offer trading of all sizes, but they also have some key differences that you should be aware of before making a decision about which one is right for your business.
WordPress is a content management system (CMS) that can used for much more than just creating a website or blog.  WordPress is also popular among people who use it to create custom themes and plugins. While WordPress does have some eCommerce-specific features, it's not firstly an eCommerce platform like Magento is.
Magento, on the other hand, is purpose-built for creating online stores. It offers powerful tools for running inventory, processing payments, and shipping orders. Magento is also long term policy , so it can grow with your business as your needs change. And because it's an open-source platform, there's a large community of designer who create add-ons that can used to customize your store even further.
So, what's the difference between WordPress and Magento? If you're looking for an all-in-one solution for lead your website and online store, then Magento is the better option. But if you're just looking to create a simple website or blog, then WordPress will probably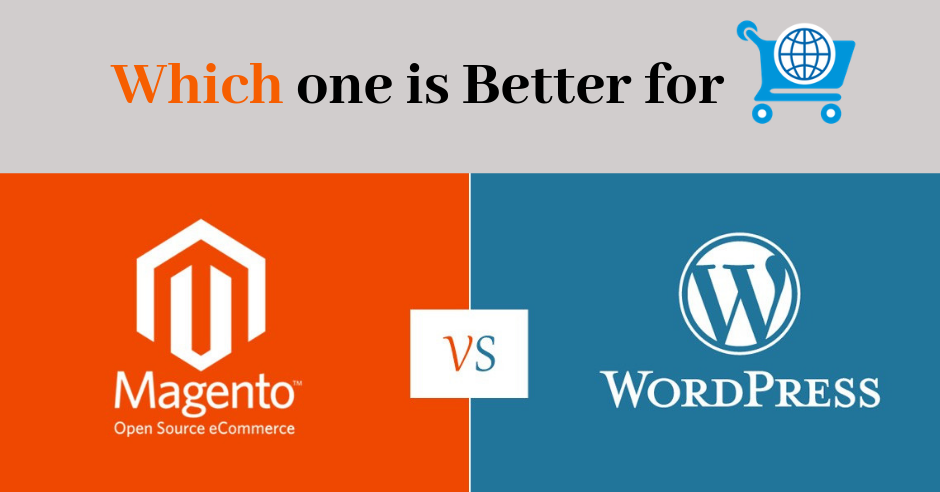 For more informative Ecommerce article visit this link: